Blackhall Industrial Estate Burghmuir Place Inverurie Aberdeenshire AB51 4FW
Completions Products Limited (CPL) – the world leader in the design and manufacture of downhole cable and control line protectors for the upstream oil and gas industry
CPL Cable Protectors – 100% Fit For Purpose – in any environment!
CPL have delivered over 1.5 million cable protectors and is rated Best In Class by the FPAL Performance Feedback Benchmark.


ZERO FAILURES
IN ANY ENVIRONMENT


Completion Products Ltd (CPL), formed in 2000, has set the industry standards for the design and manufacture of downhole cable and control line protection systems.
CPL's downhole cable protectors are being used by an extensive and ever growing list of oil and gas companies throughout the world primarily via the service companies who provide Permanent Monitoring, Intelligent Well Systems, Electrical Submersible Pumps (ESP's) and other downhole instruments to the operators.
CPL's ISO 9001 2015 accredited Quality Management System (QMS) ensures that delivery of service, product quality and customer satisfaction are given the highest priority and as a consequence our business continues to grow and improve.
All key personnel, including the Managing Director, Lead Design Engineer, Quality Control Manager and Workshop Foreman, each have more than 20 years' experience in the industry and specifically in the downhole cable protection business.
Strict quality control of the design, manufacture, inspection and testing under 1 roof ensures that the protectors are 100% correct 100% of the time and combining this with an ethical and pragmatic approach to business has made CPL the reliable and trustworthy company it is today.
CPL recommends and provides the optimum design of protectors in terms of technical suitability and cost. Whether the protectors are required for vertical land wells, semi-submersible rig deployments, deep and highly deviated wells or tight annular spaces, CPL will meet the necessary requirements without over specifying the product in order to control costs to our customers.
All standard and bespoke designs are engineered and innovated taking into account the, function, strength, usability, the manufacturing process and the environment into which the protectors will be installed.
Over the years the cable protector specifications established by the CPL design team have been adopted by many operators and service companies worldwide who now use those criteria as the basis for industry standards. Operators also frequently request CPL to advise on technical aspects of cable protector design and functionality.
CABLE PROTECTORS - CROSS COUPLING & SPECIAL BESPOKE DESIGNS
LAND / FIXED PLATFORM - ALL CAST CABLE PROTECTORS
CPL's 1000 Series All Cast cable protectors are ideal for use on land rigs and offshore fixed platforms. They have cast steel bodies and collars, are extremely robust with field proven reliability. They are designed to withstand high impacts for lateral and axial loads while safely protecting the control lines and cables.
Typical specifications:-
• gradual end chamfers to deflect protectors from hang up points
• 30 ton axial load rating
• 20 ton lateral load rating
• pre-engaged captivated swing bolt fasteners
• protect & support 100ft equivalent weight of control line / cable
• collars supported by cast body to protect bolts from shear stress
• no loose components
• all components comply with NACE Standard MR0175 for sour service
• install in less than 30 seconds
SUB SEA - SEVERE SERVICE CABLE PROTECTORS
CPL's Severe Service cable protectors are designed for use in subsea applications where hang up, severe dog legs and wear resistance are major concerns. They employ a more streamline design to eliminate the possibility of hang up and provide more resistance to wear under severe heave conditions.
Typical specifications:-
• full and gradual end chamfers to deflect from hang up points
• 30 ton axial load rating
• 20 ton lateral load rating
• pre-engaged captivated swing bolt fasteners
• interlocking collar to protect bolts from fatigue under prolonged rig heave
• protect & support 100ft equivalent weight of control line / cable
• no loose components
• all components comply with NACE Standard MR0175 for sour service
• install in less than 30 seconds

ULTRA DEEP WATER - HEAVY DUTY CABLE PROTECTORS
CPL's Heavy Duty Cable Protectors are designed to withstand the highest lateral and axial load ratings of any cable protector. Over 60 ultra deep water wells have been completed in the last 3 years using CPL's Heavy Duty cable protectors.
Typical specifications:-
• full and gradual end chamfers to deflect from hang up points
• 70 ton axial load rating
• 70 ton lateral load rating
• pre-engaged captivated swing bolt fasteners
• protect & support 200ft equivalent weight of control line / cable
• interlocking cast bodies to protect bolts from fatigue during prolonged rig heave
• no loose components
• all components comply with NACE Standard MR0175 for sour service
• install in less than 30 seconds

CPL is dedicated exclusively to the design, development, manufacture and innovation of quality downhole cable protectors.
Cable protectors are critical components of a completion – with typically hundreds of protectors being installed in each well – just 1 cable protector failing can cost operators millions of dollars in fishing and delayed production. CPL recognises this criticality and invests in the resources required to ensure that every protector we supply is fit for purpose.
Completions need to be installed efficiently for operators to meet their planned production rates without increasing costs. CPL's involvement in this is achieved by having design, assembly and quality control at one location. We will not compromise quality and will continue to maintain this approach for the long term. We believe that end users of our products will increasingly recognise CPL as contributing to efficient installations.
Cable protectors that fit efficiently and reliably every time save our clients time, effort and money.
CPL uses a fully audited, accredited & approved ISO Quality Management System (QMS) and has the advantage of having design, procurement, product development, inspection, assembly, testing and packing carried out under one roof, at our location in Inverurie, Aberdeenshire, Scotland. The close interaction and co-operation between the company's departments facilitates true quality control. Design team meetings are regularly held ensuring that all designs, either new or modified, comply with the company's Design Standards. These standards are also constantly being reviewed and when necessary are improved and updated.
CPL's QMS is verified by SGS as in compliance with ISO 9001:2015.
Similarly CPL's Health & Safety Management System is also verified by SGS as in compliance with BS OHSAS 18001:2007.
CPL employs the E-Max ERP (Enterprise Resource Planning) software which, in conjunction with the QMS, allows for each component part to be traceable. Therefore with full control of the protectors being delivered from Inverurie CPL can ensure that the goods are 100% compliant with our QMS and with our customer's requirements. As a result our customers can rely on the quality of CPL's products and do not need to rework or adjust them prior to use. The protectors can simply be taken from the shipping crates and installed efficiently, quickly and safely on to the completions as per the Installation Procedures and As Built drawings.
INSPECTION AND TESTING
CPL carries out functional testing and produces a Certificate Of Conformity (COC) for every order and every design. These COC's, along with Factory Acceptance Test (FAT) reports, are presented in the certification packages issued to our customers.
In addition all castings received by CPL are inspected to MSS SP-55 and every batch is also independently tested for chemical analysis and mechanical properties by an accredited local Scottish laboratory. Any batch that does not meet ALL the specified criteria is rejected and replaced. All inspection and testing are fully documented and certified.
CPL's strict adherence to its Quality Control System retains full traceability on every component part of all protectors.
MATERIALS
All of CPL's protectors comply with NACE MR 0175 for resistance to Hydrogen Sulphide (H2S) stress corrosion cracking.
Protectors are typically manufactured in Carbon Steel with options for Stainless Steel and Duplex Stainless Steel also being available.
If our customers have a question about the correct material to use for their applications – CPL have qualified & experienced in-house metallurgists who can advise on the appropriate materials for all environments.
QUALITY PLAN
CPL have devised and use a structured Quality Plan which contains all the necessary components of the CPL Quality Management System, namely the Business Flow Diagram and Management Procedures. This QP includes all the necessary steps to produce fit for purpose cable protectors that adhere to the best design criteria in the industry. At the customer's request Hold or Witness Points for Third Party Inspection can be included in the QP and any such additions or revisions will be issued to the customer for approval and sign off.
Our Senior Design Engineers frequently attend Front End Engineering Design (FEED) meetings alongside customers and operators to establish the cable & control line protection system for each stage of a completion from the reservoir to the wellhead. This often involves developing many bespoke designs to suit the varied completion assemblies. As a result of this forward planning – significant changes, during the execution phase, can be avoided thereby averting delays and potentially costly issues during manufacture, supply and installation for these projects.
When necessary CPL can also visit customers to discuss and plan cable protection systems in advance of quotation.
CPL cable protectors are used by an ever increasing list of operators around the globe, a brief selection of these companies are listed here, with our products typically being supplied through the service companies.
OPERATORS USING CPL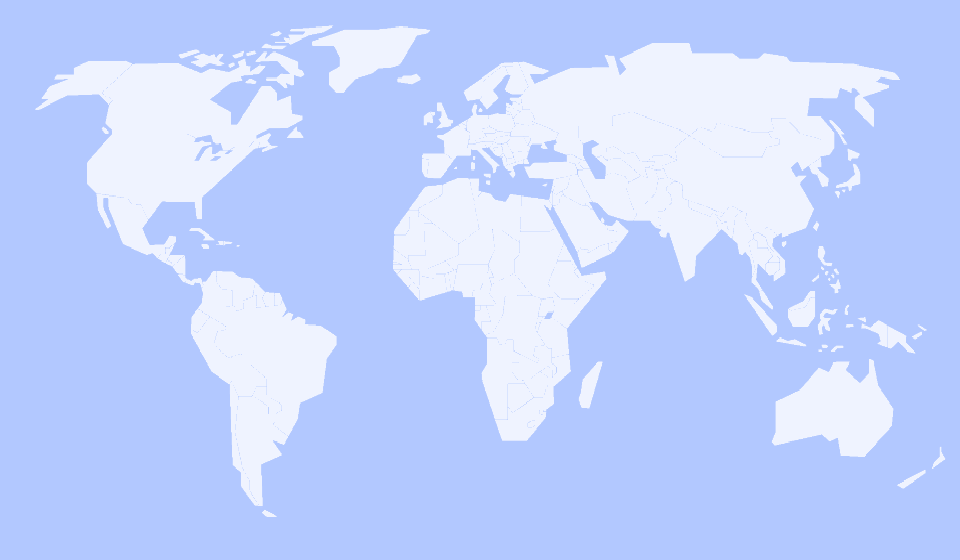 ADCO
Addax
ADMA
ADNOC
AGIP
Aker BP
Apache
BG
BHP
BP
Cairn
Centrica
Chevron
CNR
ConocoPhillips
Cooper Energy
Cuulong
DANA Petroleum
DEA
DONG
Dragon Oil
E.ON
Encana
ENI
Enquest
ExxonMobil
Gazprom
GDF
Groupement Berkine
HLJOC
Husky
Ineos Energy
Inpex
Karachagnak
KOC
KPO
Lotos Petrobaltic
Lukoil
Lundin
Maersk
NAM
Nexen
Occidental
ONGC
Orion
Paladin
PDO
Perenco
Petrobel
Petrobras
Petrochina
Petromasila
Petrovietnam
Premier
PTTEP
Qatar Petroleum
Ras Gas
Repsol
ROC Oil
Santos
SASOL
Saudi Aramco
Shell
Sinopec
Sonatrach
SPDC
Statoil
Stogit
SUCO
Talisman
TAQA
Texaco
Todd Energy
Total
UBS
Vermillion
Wintershall
Woodside
YPF
ZADCO
Address:
Completion Products Ltd
Burghmuir Place,
Blackhall Industrial Estate,
Inverurie,
Aberdeenshire AB51 4FW,
SCOTLAND,
UK.
Telephone: +44 (0) 1224 722 711
Fax: +44 (0) 1224 722 855
email: sales@completionproducts.co.uk
website: www.completionproducts.co.uk


BESPOKE PROTECTOR DESIGNS
CPL's has extensive experience and expertise in designing and manufacturing bespoke design's to meet the criteria of each client's application.
Our extensive list of special design's include protectors for:
For all products – detailed specifications are available by contacting CPL.
• ESP MLE NECK CLAMPS
• COIL TUBING
• SPLICE – SINGLE AND MULTIPLE
• PERFORATION ALIGNMENT
• UPPER ASV
• MARINE RISER UMBILICAL CABLES
• VIT
• THERMAL INSULATION
• TUBING HANGER
• TRSV
• GLM
• CIM
• CROSS OVER
• LOW FRICTION FOR LONG REACH HORIZONTAL WELLS
• CENTRALISING
• DUAL STRING
• ESP CENTRALISERS
• MLE